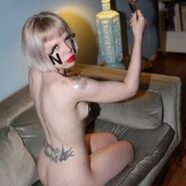 Jun

08
Tags
Related Posts
Share This
A Little Dinner Conversation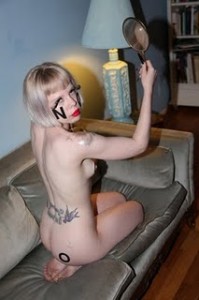 Kate Durbin was robbed.  It was a subtle theft, one that occurred with a polite denial on the part of the thief.  Corporate theft of an artist's intellectual property is something that happens often and very difficult to prove.  The complete story about this thievery can be read here.
What transpired after is her performative challenge, "N O Bikini," and the derogatory comment left on her post – which leads us to the dinner conversation via Facebook.
What kind of conversation is the run of texts on Facebook?  Is it idle chatter?  Banal, overused idioms that have polluted our daily conversations?  At times, comments on a Facebook post can become criticism (even in its ad hoc state) and eventually, by nature of its form, a social commentary.  Given these parameters, I give you a little dinner conversation.  Brought to you by Facebook.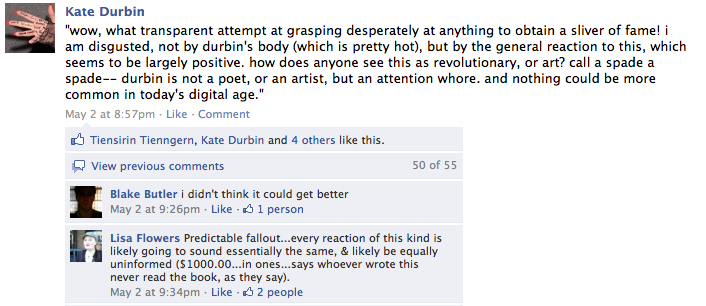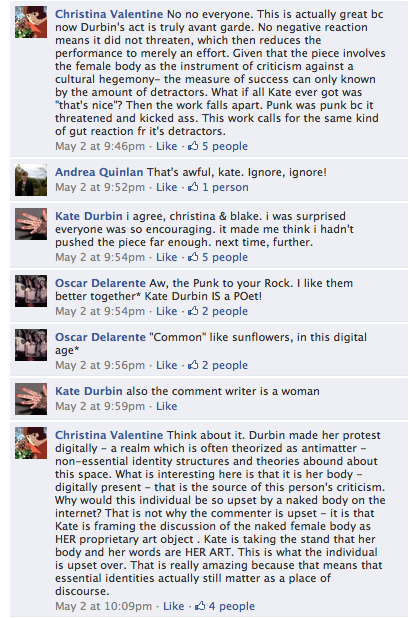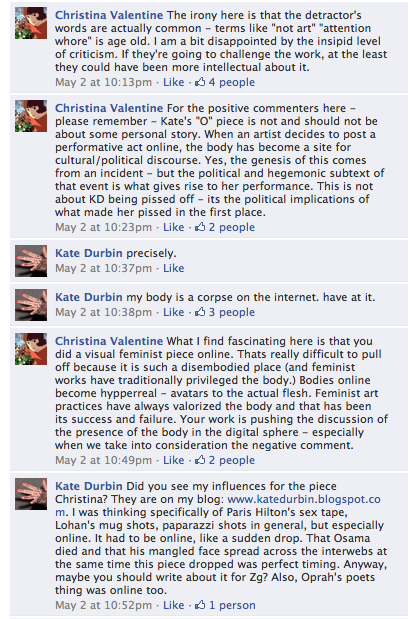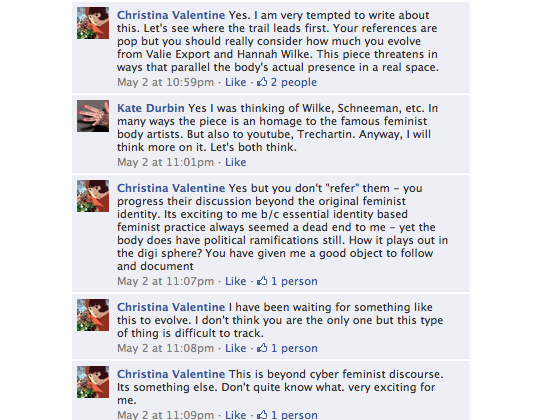 Kate Durbin will be performing Prices Upon Request at our invitation only event, Zg Presents on June 12.