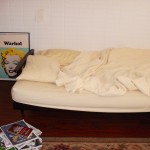 Jan

26
Tags
Related Posts
Share This
Possible to be Weary: NORA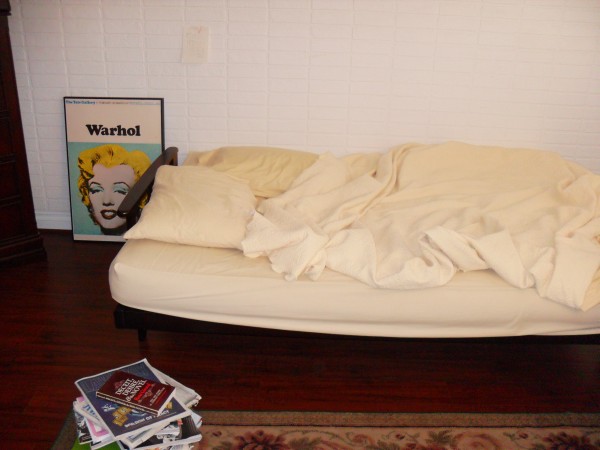 Dear Nora,
I'm afraid I'm going to be tight-lipped, I just finished that presentation, and it was positively awful. While I was speaking, the professor was flipping idly through her copy of Notes, and afterward the students just all stared at me blankly – it wasn't that blank look in praise of sublimity either.
Wow, perhaps I need a frozen yogurt with gummi bears and butterfinger bits and chocolate chip cookie dough, too. Throwing a fully loaded waffle cone off the Pasadena Bridge sounds like a great hell freezes over gesture, but do I have to remind you that you are the one that wanted to go to Art Center instead of matriculating with me over here in the Big Apple? If I have to cross another mall to find you I may just have to give up on you altogether. Consider my American Apparel days numbered…I can see the resignation letter now…("I hereby tender my resignation with immediate effect….")…It's possible I may need to converse with you on this one…You've got some of the best exit lines around…I've managed to bypass that important rite of passage at every turn.
Next time – if there is a next time – you can reach me by cell at the exact moment your unadulterated dairy sacrifice passes away from the line of sight. To be dialed in the second firmament's hit. I bet it will make a satisfying splat sound. One day I hope to do the same myself. Fuck me – this optimism is strong stuff!
I've loved your last few emails. It's good to have your batting eyelashes and twinkle-toes back in my everydays once again. Rimbaud does this all the time: who is "hideously beautiful with an ulcer on her anus." Sigh.
You're going to make so many friends in LA. This might take some jealousy.
My parents are coming here on Friday – that should be funny. Where should I take'm? Max is probably in on this, the minx. Maybe I'm just gonna surrender the stink powder, the trick gum ideas, and hand over the wallet-sized guide to the subway system I keep for a wallet photo (you've been replaced) these days instead. Have fun, kids. It serves them right…for visiting during finals.
I have to grade papers today and prepare for instruction tomorrow and I don't feel well. It just came down all of a sudden. Sure, it's funny when students don't know how to make larger thematic links so instead they just give the most incredibly specific and random details about the novels…that makes me happy.
Walt Whitman will try to souse them with spray. He's so fresh. You can't take that guy anywhere.
Earlier in the evening I read your paper on Marx; I think I'm in love, but all you fools want to do is talk about economics.
PS: I currently entertain this wonderful image of you as this incredibly fit triathlete under the California sun – frozen treat notwithstanding. No. It adds something. It's your Grecian urn. Keep it up. I'll panic and get fat for the both of us.
Love,
Simon
*An early version of this particular NORA was recently published in DRIFT: A Magazine of West Coast Cultural Production(Issue 4, Fall 2011)